Free First Aid Course designed for School Children Key Stage 2 and beyond
A private Member's Bill, Compulsory Emergency First Aid Education (State-funded Secondary Schools) Bill 2015-2016, is being prgressed through Parliament to require the provision of Emergency First Aid (EFA) education by all state-funded secondary schools; to require that EFA education include cardiopulmonary resuscitation and defibrillator awareness; to provide for initial and continuing teacher education and guidance on best practice for delivering and inspecting EFA education; and for connected purposes. You can follow the debates and progress of this Bill at the Parliament.uk website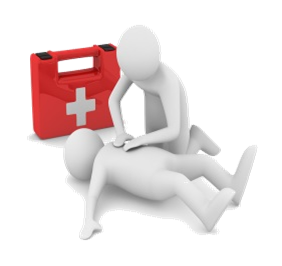 The process will take at least 6 more months before being progressed to the House of Lords, if it is approved. So what happens to First Aid in Schools for Students in the meanwhile?
I personally believe that every school child should learn basic first aid skills but this is time-consuming and costs are prohibitive to schools' budgets. For the last six years I have worked hand-in-hand with Protrainings, the awarding body for our company, who have devised a free video online course to all school students in the UK. This video means that they can not only learn first aid skills but also learn how to use online training courses which will help improve their ICT skills.
On the course various first aid subjects are covered to encourage children to help someone in need but to also ensure that they keep themselves safe at all times and make sure that they get prompt medical help where appropriate.
You can register your school, club or organisation free with me, Martin, at Recovery First Aid Training, or if you are a student at school you can also register free of charge.
Course Training Time: 1 hour video training plus approximately 15 minutes of knowledge reviews, final test, remedial help and reviewing downloaded material.
The course can be taken in one sitting or at your leisure, for example completed over several PPE sessions at school.
Curriculum:
Introduction to First Aid
Prevention of accidents and Keeping safe in an emergency
Looking after someone in need
Unconscious but breathing
Adult and older children CPR
Hands only CPR
Choking
Heart Attack and Stroke
Serious Bleeding and Shock
Broken bones and spinal injury
Allergic Reaction
Asthma and Breathing Problems
Treating Pets
Summary and learning more
To find out more information, or to sign up for the free Student First Aid Online Training, please contact Martin who will help you.
T: 01527 908755 or E: info@recovery-first-aid.co.uk